Bastion of Twilight is considerably high up above Twilight Highlands. When you get the flying mount bug, it somewhat complicates things trying to get there. Nevertheless, stepping inside to an army of trash the size of China's army is quite imposing. We made headway to Halfus and got perhaps the worst combination possible. Despite that, we beat him with relative ease.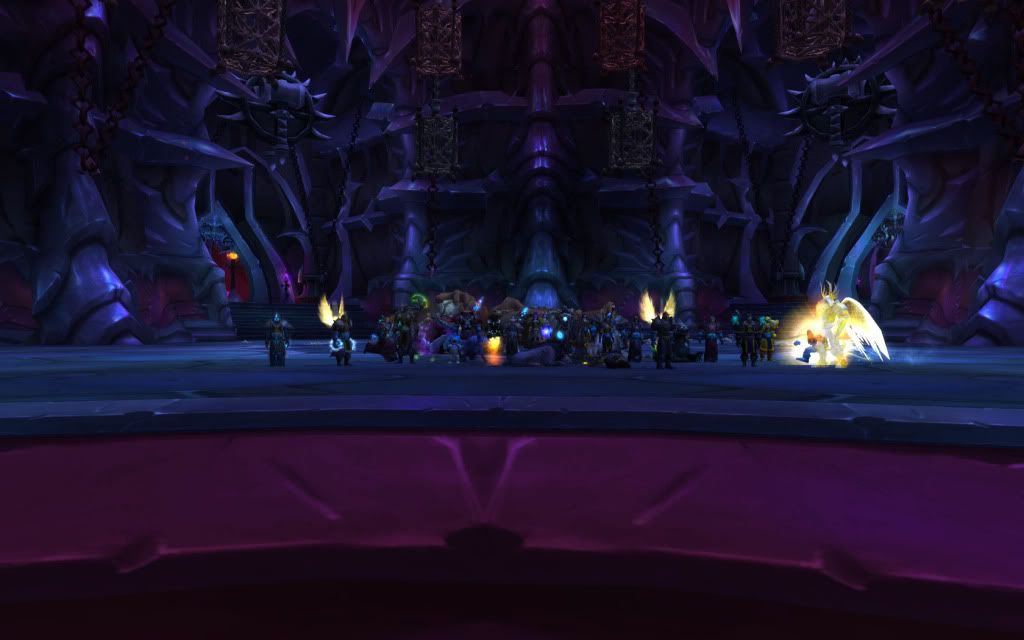 After that, we decided it would be best not to kill our frame rates on the two dragons for the time being, so we went back to Blackrock Mountain and paid a visit to Nefarian's new domain. It's a bit awkward not seeing him sitting on his throne anymore outside. But nevermind that really.
Magmaw, some big lava worm, probably crawled out of some awkward chasm or crevasse. Dodging some fiery stuff he spunks towards us and beating on his head for a bit, we eventually killed him as well. Melee love being thrashed around like a murderous little nipple tassle.
Whee! Anyways, after that we went to the Omnitron Defense System just across the way. Four big stone golems that randomly get empowered. It's a very fun fight.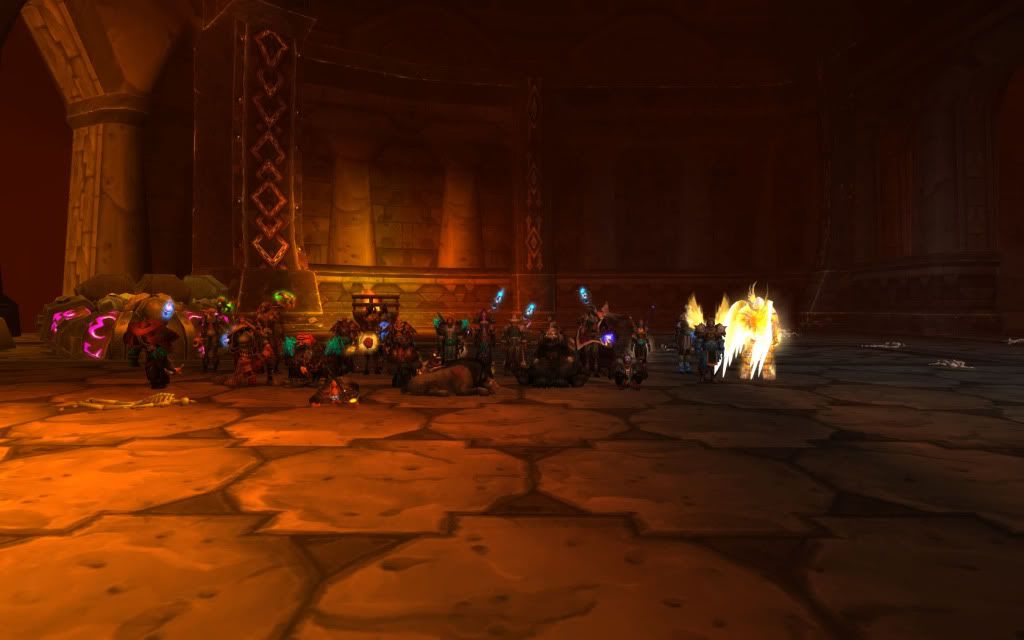 We'll keep plowing our way through Bastion and Blackwing. More kills to come!